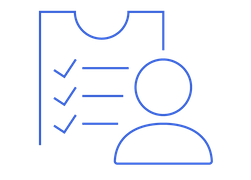 Waitlist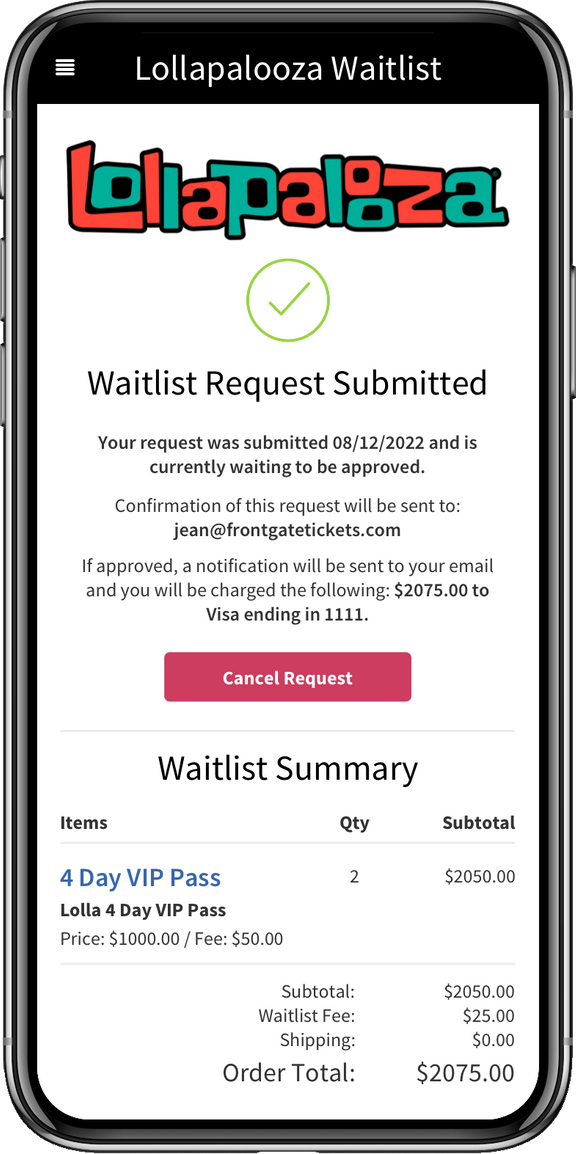 Allow Waitlist to help guide your business decisions at every point of the sales cycle.
COLLECT – Strengthen your first-party database and gather information on relevant fans
ANALYZE – Make informed decisions on your pricing strategy, lineup strength, ticket offerings and capacities
SECURE – Guarantee authentic tickets to fans while minimizing bot interference and ticket scalpers
CONVERT – Recoup potential lost sales by aiding customer retention, customer service, and overall festival satisfaction
FUNCTIONALITY – Fully customizable + removes the need for a third-party platform to keep it simple for the fans
MULTI ITEM WAITLIST REQUESTS - Enable fans to select any combination of available ticket types in a single request + SMS opt in capabilities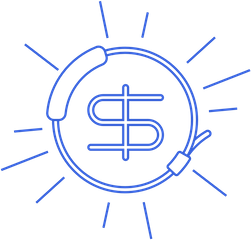 Cashless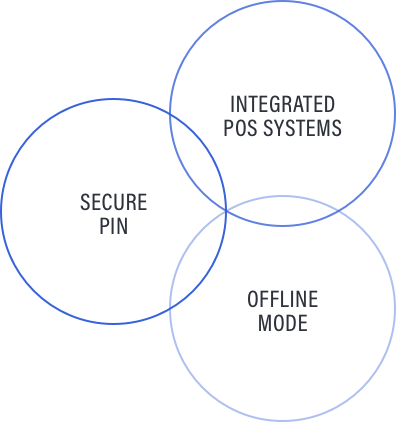 Allow your patrons to seamlessly connect your wristbands with our partner Point of Sale systems to sell food, beverages, and merchandise at your event.
Create accountability with your vendors and drive revenue. Festivals using one of integrated cashless partners have seen a 20% increase in number of transactions per patron, as well as, a 24% increase in the amount each patron spends per transaction. This amounts to a 16% per head increase in revenue.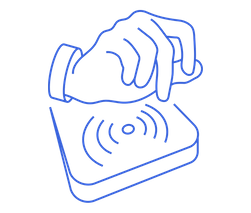 RFID Access Control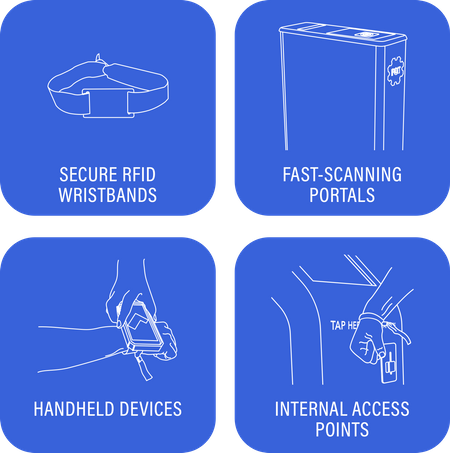 Beginning at wristband registration, Front Gate will help you learn more about your fans.
Attendees can use their Facebook or email information to easily register their wristband through our online portal. Now you are able to collect valuable demographic and profile data on who actually attended the event, in addition to who purchased the ticket.
Secured RFID wristbands and credentials are almost impossible to effectively replicate and our rapid-reading portals and handheld devices expedite entry and alleviate lines. In addition to creating opportunities for unique sponsor or experiential activations on site, Front Gate's RFID technology gives you the tools to better understand the flow of your festival and gain actionable insights.